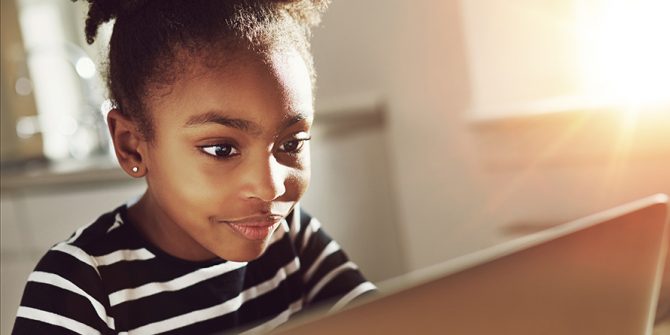 Looking for ways to help keep kids and teens continue learning while they're at home? You can use your library card to access our FREE online resources, which include online learning tools! Below is a list of the fun and informative options for kids and teens. Don't have your free library card yet? You can #GetCarded today with our new digital eCard here!
Kids love video games and Socrates helps them learn while having fun! This fun and educational new learning tool that performs like a video game, with prizes and incentives, as it sharpens math, English language arts, and science skills for grades K-8. Content adapts and grows as the student advances grades. Multilingual and cross-cultural support is also offered. Kids can play while riding in the car, sitting around the pool, or anytime they would normally reach for their favorite game. Simply click here to sign up for FREE with your library card and begin your child's learning journey!
Get help with your homework! Enter our online classroom and receive live help from a Brainfuse tutor. Available in English and Spanish for early elementary through advanced college prep students in core subjects. You'll find expert help with:
writing assignments
math, science, and social studies homework
SAT and ACT prep
high school equivalency test prep
writing a resume
and so much more!
Reinforce classroom and homeschooling lessons, free with your library card! Access is free with your library card. This online learning site offers unlimited practice in over 6,000 topics and individualizes the learning experience for students so they can work at their own pace to master the material. What you'll find:
Unique questions in math, language arts, science, and social studies to make practice engaging
Fun awards to keep your child motivated
Adaptable skill levels to support and encourage your child
Detailed parent reports to stay in the know
Designed for younger readers, this software offers rich resources designed to develop reading fluency and phonemic awareness in younger learners.
A trusted source of read-alike recommendations specifically for younger readers. It helps kids find books that are just right for their reading level and interests. Parents, teachers, and librarians can also find teaching tools.
Explore the natural world with interactive games, fun videos, and get homework help from the creators of the award-winning magazine.
Information on countries and territories including customs, lifestyles, and social conditions. Find recipes from all countries as well as biographies of famous citizens.
Designed for elementary school researchers with a simple search for articles, essays, and primary source documents; easy-to-browse topics, and overviews to help students find a starting point.
Designed for middle school researchers with a simple search for articles, essays, and primary source documents; easy-to-browse topics, and overviews to help students find a starting point.
LearningExpress Library helps improve the lives of people every day through a highly-acclaimed eLearning solution that provides support to students and professionals for academic skill-building, standardized test prep, career certification test prep, and more.
Learn web design, coding, and much more! You'll find unlimited access to more than 1,300 videos, covering topics from basic HTML coding to JavaScript to app development for iOS and Android. Learning with Treehouse is project-based, so you learn by doing. Projects are taught through a combination of short videos, code challenges, and quizzes to maximize engagement. You keep track of your accomplishments through gamification - earning badges to mark your progress.
Getting into college is an important step to building a strong future. First, you must do well on your admission tests and write a personal essay that highlights your special talents. Use this center to get the resources you need to achieve your goals.
Teens can prepare for the GED, HiSET or TASC exams by taking practice tests, interactive tutorials, and eBooks to help reach their goals.
Online learning library that helps anyone learn business, software, technology, and creative skills from over 3,100 engaging video courses taught by recognized industry experts. 
These highly interactive classes are free, fun, convenient, and taken entirely online. Led by expert instructors, many of whom are nationally known authors, these sessions run for six weeks and new sessions begin every month.
Help by Subject
Language Learning 
You can find reading recommendations and more online resource suggestions on our Kids and Teens pages!
Discover all of the Library District's FREE online resources by clicking here.