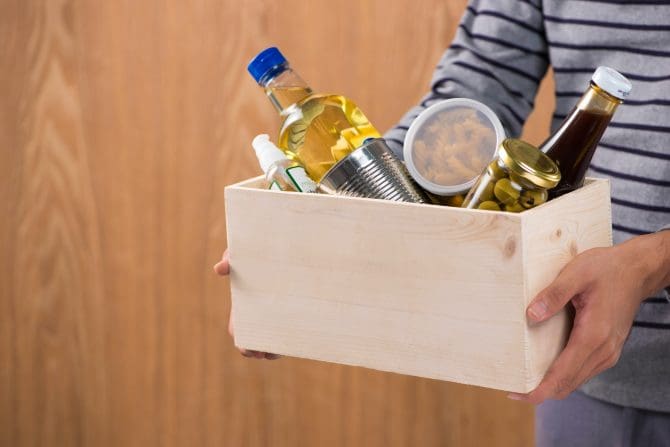 Do you have an overdue book, DVD, or CD with the library? If so, why not get out of debt and help the hungry?
Beginning Wednesday, April 1, running through Thursday, April 30, library users who have overdue fines can clear their accounts by bringing packaged or canned food items to the library. You can even bring in partial payment of fines with food items and there is no limit to the dollar amount that can be waived!
Even if you do not have overdue fines, the library will gladly accept all donations. (Unfortunately, we cannot give future credit based upon contributions.)
For each consumable, non-perishable, unopened, canned, or packaged food item you bring in to the library, the District will waive up to $2 toward LVCCLD late fines to clear or reduce amounts owed. You will also be able to replace your lost or missing library card for free. Food donations may not be used to pay for lost or damaged LVCCLD materials. 
Simply stop by any of the Library District's 25 convenient branches to take advantage of this offer. As you select your donation, please consider the healthfulness of the food.
All donations will go to Three Square, whose mission is to provide wholesome food to hungry people, while passionately pursuing a hunger-free community.
So please come and visit us! The Food for Thought program offers a great opportunity to clear your fines, help those in need, and see what's new at your local library.