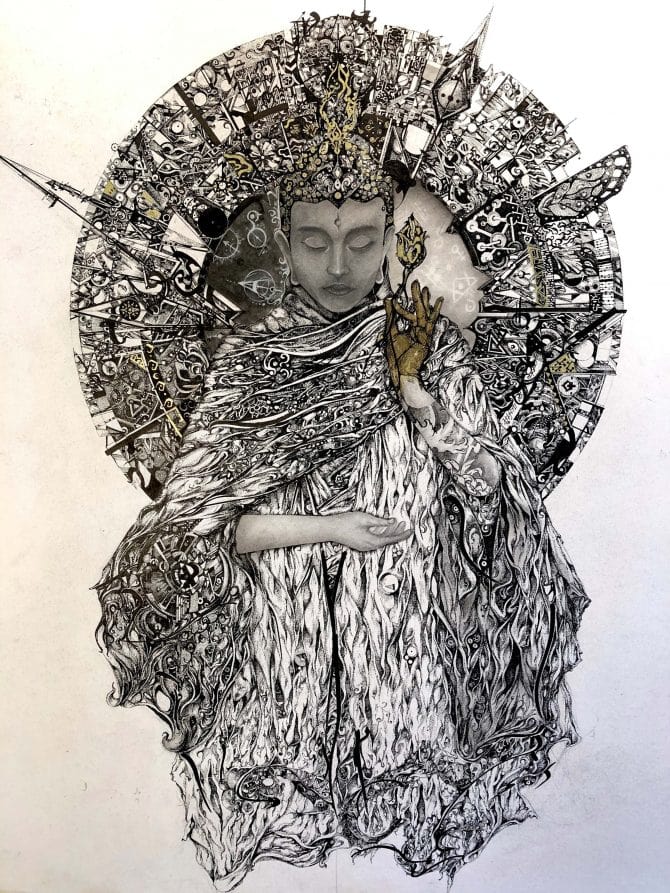 Amit Chauhan, RRT, and Jaime Cornelio Jimena II, BSN, CCRN, display the artwork they create to unwind from their healthcare professions. Jimena's artwork consists of chaos stippling and random portraits using mixed media, while Chauhan's focuses on landscape and travel photography.
August 15 – October 20, 2019
Reception: August 15, 5:30-7 p.m.
Monday: 10:00AM – 8:00PM
Tuesday: 10:00AM – 8:00PM
Wednesday: 10:00AM – 8:00PM
Thursday: 10:00AM – 8:00PM
Friday: 10:00AM – 6:00PM
Saturday: 10:00AM – 6:00PM
Sunday: 10:00AM – 6:00PM