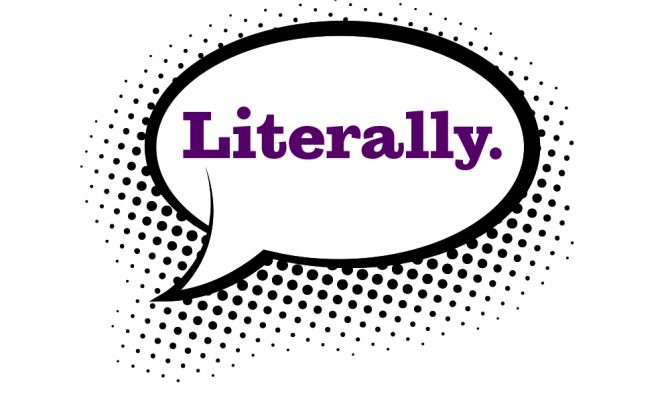 Navigating you through the best of our library collection, via the recommendations of one very opinionated librarian.
By Rebecca Colbert
Head of Collection and Bibliographic Services @ The Library District
wan·der·lust

noun

/ˈwändərˌləst/ a strong, innate desire to rove or travel about.

Here is my personal definition:
To go where imagination takes me, to slip the surly bonds of my cubicle. In fact, wanderlust is exactly what I feel every minute, from spring to fall. If you're like me, setting off on a world tour isn't quite possible at the moment, but reading travel memoirs and watching travel TV shows help appease those itchy feet. In fact, sometimes, they can be so engrossing, I feel like I've been transported through time and space on a great adventure.
---
So come with me and let's take a spin through our extensive collection of travel memoirs, from the unforgettable classics to hot off the presses titles that will have you turning up the A/C.
Europe Calling
I have always been an avid non-fiction reader, but 15 years ago, as I was hosting my first book club meeting, I was a little nervous and unsure about what kind of crowd would show up. I decided that something a tad lighter, enjoyable, even
a bit humorous would give everyone something to love, and I found it in Peter Mayle's "A Year in Provence."  This wistful, funny, and well-written memoir is just one of many Provence stories that he has penned (all of which are recommended to continue savoring this beautiful countryside). You will smell the butter, wine, and truffles simmering in a pan in this delightful narrative, which walks you through the experiences shared by Mayle and his wife as they fix up their house and get to know the locals.
Any book that touches on travel in Italy must include the sumptuous food that is ingrained in the culture.
If you're also craving a little romance and self-discovery, then "Eat, Pray, Love" by Elizabeth Gilbert will hit the spot. Gilbert's trek across Italy, India, and Indonesia will leave you laughing and longing to follow her path toward great food, spiritual enlightenment, and unexpected human connections. One reviewer called it, "a transcendently great beach book."
The Wilderness Calls
The wanderlust theme worked so well back then that I revisited it recently with a new book group. For this group, I chose "A Walk in the Woods: Rediscovering America on the Appalachian Trail" by Bill Bryson. This one is a hoot, with two old friends set out to conquer the famous trail, against obviously long odds. Enjoy the ride, then follow your compass straight to REI to grab some gear and plan your own wilderness hike.
Or, you could skip the blisters and sunburn and head back to the library for Cheryl Strayed's "Wild: From Lost to Found on the Pacific Crest Trail." This New York Times Best Seller is part trail memoir, part biography (as the best travel stories are), part personal awakening. After a series of devastating losses, Strayed sets out on a journey of the self and learns about the healing power of wandering the woodlands.
But wait, there's more! My favorite new memoir is not so much about travel (though there is a great deal of it) but rather about settling down in one place. Pam Houston's "Deep Creek: Finding Hope in the High Country" is a love letter to the Colorado Rockies.It reinforces the value of place in our lives and makes a poignant argument for our connection to the natural world. I was constantly reminded of Strayed's book while reading Houston's and I think they work well as bookends on the theme.
More recent travel classics include "To Shake the Sleeping Self: A Journey from Oregon to Patagonia, and a Quest for A Life With No Regret" by Instagram personality and Wilderness magazine editor Jedidiah Jenkins. As he grapples with what it means to be an adult, his sexual identity in the context of a conservative religious upbringing, and how travel can jolt you fully awake in your own life, you'll find yourself swept up in this unflinchingly honest, magical, and inspiring tale.
Global Wandering
In the mood for an 80s flashback? If you ever wondered what happened to Brat Pack member Andrew McCarthy after starring in popular teen flicks, he grew up to become editor-at-large for National Geographic Traveler magazine. You can follow one of his amazing journeys in "The Longest Way Home: One Man's Quest for the Courage to Settle Down."
There are other terrains and cultures to explore and Mark Adams' "Tip of the Iceberg: My 3,000-Mile Journey Around Wild Alaska, the Last Great American Frontier" combines history, humor, and one thrilling read. Thanks to Adams, Alaska is now officially on my bucket list.
Skipping across the globe to an ancient trade route that linked China with early western civilizations, this is the setting for "Lands of Lost Borders: A Journey on the Silk Road" by Kate Harris. A travel memoir about a long bike ride along this still untamed route, she describes her motivation as, "that basic longing to figure out what in the universe we're all doing here."
My list wouldn't be complete without two classic travel guides. "1,000 Places to See Before You Die" by Patricia Schultz leaves barely a country or continent untouched in her encyclopedia of wonders from around the world, both man-made and naturally formed. From the French Quarter in New Orleans, Japan's Sapporo Snow Festival, Chile's lush wine region, and Belize's Barrier Reef, to Midsummer Eve in Sweden, the Dead Sea in Israel, Calcutta's Marble Palace, and of course, heli-skiing in British Columbia, you'll want to start squirreling away those frequent flyer miles to experience these world wonders.
1,000 Places to See Before You Die

Another great slice of travel pie is Lonely Planet's "Where To Go When: The Ultimate Trip Planner for Every Month of the Year." Otherwise known as the backpacker's guide to budget travel, it is well known for sniffing out bargains on a shoestring.
Lonely Planet's Where to Go When

Must-See TV
Good travel writers know that, rather than adventure, what they truly seek is themselves, and you would have been hard-pressed to find anyone more in love with that process than the late chef, author, TV personality, and man of the world, Anthony Bourdain. In his beloved original Travel Channel series "Anthony Bourdain: No Reservations," he took the road less traveled to surprise, to delight, and to force his viewers to be a little less afraid of the unknown. He was no tourist, just a genuine traveler and connoisseur, and not just of the palate, but of the people and remote cultures that he passionately pursued. He asked questions while he ate their delicacies, and honored their traditions and beliefs. I hope you will enjoy the entire series "Anthony Bourdain: No Reservations," which is available from the library on DVD. I guarantee you will be left riveted — and hungry — by the experience.
So whether you wander with a suitcase, a backpack, or a library card, I am with you on this journey. Email me your favorite travel books and documentaries at CBS@LVCCLD.org.
Happy Trails!