Las Vegas' Longest-Running Geek Culture Event!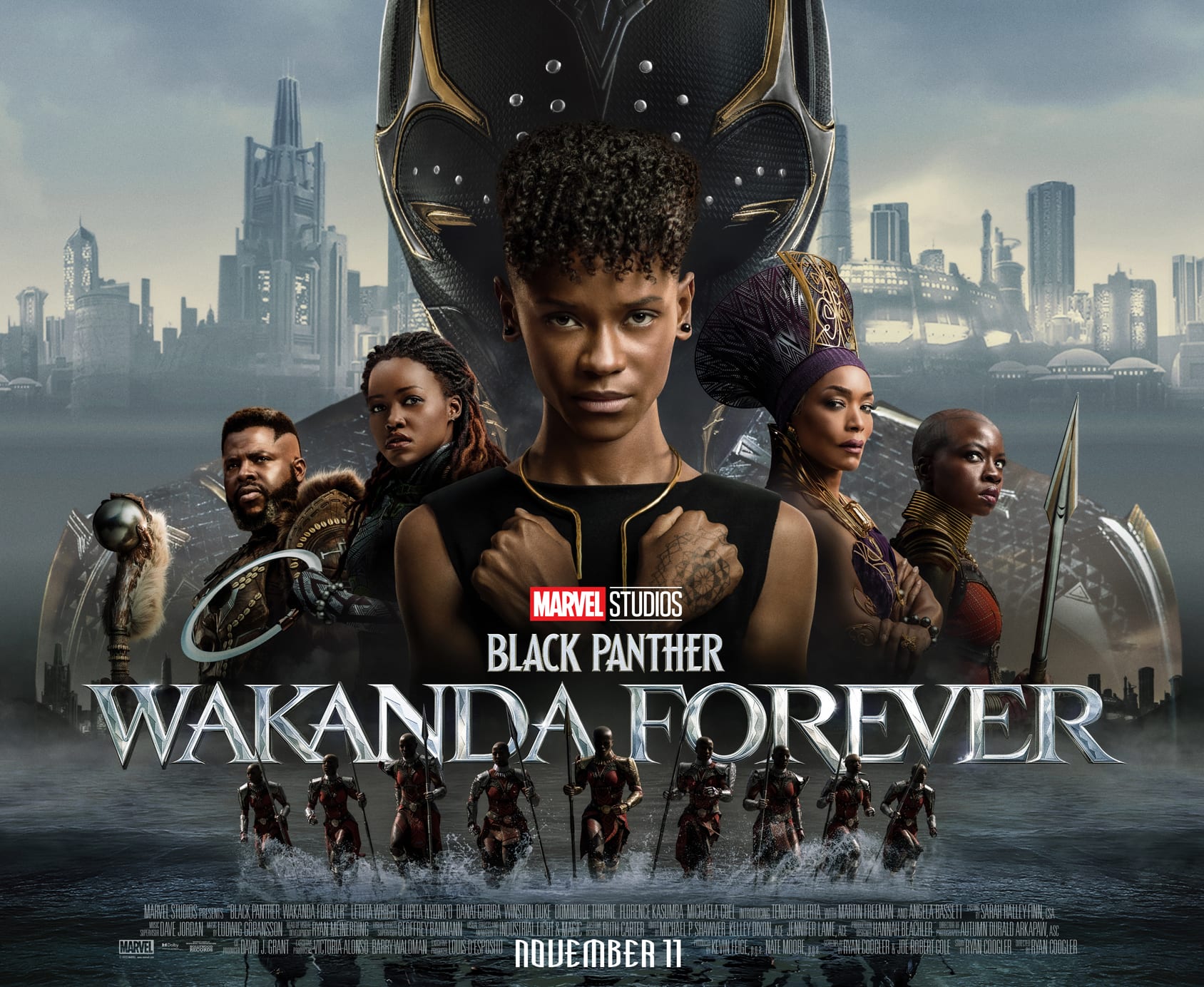 Marvel Studios' BLACK PANTHER: WAKANDA FOREVER releases in theaters on November 11, but the Vegas Valley Comic Book Festival has advance screening passes to give you a chance to see it early! Come out and enter our raffle for your chance to win a four pack of passes for the Vegas advance screening on November 9. In the upcoming BLACK PANTHER: WAKANDA FOREVER, the Wakandans strive to embrace their next chapter, fighting to protect their nation from intervening world powers in the wake of King T'Challa's death.  #WakandaForever
Clark County Library
1401 E. Flamingo Rd.
Las Vegas, NV 89119
Have questions or concerns about the Vegas Valley Comic Book Festival not addressed elsewhere on this website?
Contact Suzanne Scott
Email: scotts@LVCCLD.org
Call: 702.507.3459
A plethora of comic book writers and artists, plus musicians, authors, filmmakers, publishers, and editors from across the country have been invited to the 2022 Vegas Valley Comic Book Festival to meet and greet fans. *Guest lineup is subject to change without notice.
The Vegas Valley Comic Book Festival continues to grow by leaps and bounds. Check out the list of artists and vendors that we will have available in our Marketplace and Artist Alley. This list is subject to change.
The Vegas Valley Comic Book Festival offers a variety of programming designed to appeal to all ages and interests, including film screenings, live music, panel discussions, and much more. Times, guests, and locations are subject to change. Check back for updates as the Festival draws closer.
A feature-length film that tells the story of how Mike Mignola came to create a world-renowned comic book universe of "Hellboy."  The film including never-before-seen interviews conducted with the legendary creator at his studio, drawing demonstrations, behind the scenes footage from workshops and comic book conventions, and interviews with some of the most influential people in entertainment.
10:15 a.m.-10:50 a.m. - Classroom
Kids (and Parents Too)!  You Can Draw!
Love Star Wars? Love Comics?  Wish you could draw like a pro? Well, the Force will be with you as you join Spencer Brinkerhoff (a real pro!) and learn how he draws these characters, step by step, using his drawing system called DrawingIsSimple.
11 a.m.-11:50 a.m. - Classroom
Beyond The Neon And On To The Page!
Join Las Vegas comics creators Donovan Petersen, Joel Stokes, Gina Parham, and moderator Jean Munson for a candid discussion of the agony and the ecstasy of creating comics in a city that is both a pop-culture powerhouse, but also notorious for ignoring its local creative scene.  How do you meet your fellow creators?  What works and what doesn't for creating and getting your stuff out there (and published!) in a city that's 24-7? How can you join your fellow creators in making comics?
12 p.m.-12:50 p.m. - Classroom
What Do You Want From Me?!?!?
The course of true love may not run smoothly, but your collaborations with others sure can! Join creators James Asmus and Ray-Anthony Height for a step-by-step look at how to stop tripping over each other at each step in the creative process and get that comic stick-a-fork-in-it done!
1 p.m.-1:50 p.m. - Main Theater
Manga 101
You're a manga fan, but what do you know about how manga got to where it is today?  Join Zack Davisson and Andrea Gilroy for a fun session highlighting some of the most important artists and series – Osamu Tezuka, Shigeru Mizuki, Ryoko Ikeda, and Moto Hagio – from the past that manga fans should be reading today!
1 p.m.-1:50 p.m. - Classroom
Making a Comic
Jeff Pina has been writing and drawing his own comics for almost 20 years, and at this panel, he will show you the whole process of how he creates his stories! From Concept to Print, he'll also share tips and tricks on how to make the process a bit easier, and give advice on how you get started!
2 p.m.-2:50 p.m. - Classroom
Once Upon A Memoir
Join creators Nicole J. Georges and Jean Munson for a frank discussion about the art of airing your dirty laundry in public (aka telling the truth about your life and experiences).  How do you pick themes to explore?  How do you decide to depict others who were there? How do you keep it from turning into navel-gazing, and make something we all can read and engage with?
3 p.m.-3:50 p.m. - Main Theater
The Rayford Bros Batband In Concert!
Rayford Bros take the stage as Batband. This action-packed vintage rock show features the Rayford Bros performing music, stunts, and skits as the 1960s "Batman" TV series characters.  It's a must-see for all Bat-fans!
3 p.m.-3:50 p.m. - Classroom
From Panels to Screens: The Rise Of Transmedia Storytelling
Led by Marvel Studios, every entertainment company on the planet is fixated on creating story universes and endless franchises, and they're looking to comics to lead the way. What made the medium of comics a leader in this expansive style of storytelling, and why does the humble art of drawing pictures in sequence drive billions of dollars of industry investment? Rob Salkowitz shares some insights on the connection between comics and other media based on material from the graduate seminar in visual narrative and transmedia he teaches at the University of Washington.
Want to get a behind-the-scenes look at putting on a comic book festival? Want to rub elbows with famous creators? Want a free T-shirt? Then volunteer at the Vegas Valley Comic Book Festival! As a free program of the Las Vegas-Clark County Library District, the Vegas Valley Comic Book Festival depends on the assistance of volunteers to support staff in executing a successful event. We have a variety of opportunities for volunteers at this year's festival, including:
Room Monitors
Guest Minders
Floaters
Information/Registration Booth Attendants
Greeters
Children's Activities Assistants
Volunteer shifts include: 9 a.m. – 1 p.m., noon – 4 p.m. and 2 – 6 p.m. If you'd like to donate your time at this year's festival, please contact Suzanne Scott at 702.507.3459 or email us at scotts@LVCCLD.org!